Partners Profile
Mike O'Malley, CPA, CGMA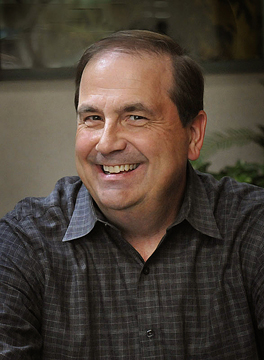 Mike O'Malley believes in the value of relationships and views every client relationship like a partnership. His personable style helps clients make educated financial decisions in an ever-changing business environment. Small to medium-size businesses appreciate his extensive public accounting experience, as well as industry experience operating a large development company. He has provided accounting, tax, and management consulting services for a variety of industries including real estate, construction, manufacturing, legal, medical, finance, software, wholesale, service and retail. O'Malley is experienced in tax planning and strategic business planning for his clients. O'Malley has served 13 years on the Arizona State Board of Accountancy Tax Committee. He is a native of Ohio currently residing in Scottsdale with his wife, Kathy. In his spare time, he enjoys running, hiking, making beer, and spending time with friends and family.

Jennifer Berberich, CPA, Masters Degree in Taxation

As of January 1, 2003, Jennifer became a full partner of the firm O'Malley & Berberich CPAs, P.C. Jennifer Berberich possesses a strong knowledge of accounting and offers her clients practical advice and real solutions to make well-informed financial decisions. Berberich is an accounting professional providing clients with personal assistance, customer-focused service and a straight forward approach. She has worked with small to medium-size businesses and has accomplished a significant amount of tax planning and business planning for her clients. She has provided accounting, tax and management consulting services for a variety of industries. Berberich is a native of Long Island, New York and currently resides in Peoria with her husband, Don and two children, Olivia and Evan. In her spare time, she enjoys working out, shopping and spending time with her family.